Regular price
Sale price
$22.39 USD
Unit price
per
Sale
Sold out
Calling all 30-minute chefs: We have created a wooden cutting board that will bring speed to your meal prep and cut down on cleanup time.
This natural bamboo cutting board excels at both convenience and style: It is water resistant, perfectly sized for the kitchen, and comes in a gorgeous two-tone palette.
Why is this bamboo cutting board a good pick for minimalists? 
Vistal's natural bamboo cutting board is large enough to chop steak and slides easily into a cabinet when it's not in use. 
The material is durable and easy to clean, meaning you won't need to replace it any time soon.  
In addition to its functionality, our chopping board is so elegant you'll want to use it as a serving platter. The contrasting browns of natural bamboo impress your guests while bringing a comforting sense of nature to the indoors.
What makes this bamboo cutting board so easy to clean?
When we say cleanup is easy, we mean it: One side has special grooves that capture any juices to keep them off of your counters and floors. The other side is perfectly smooth for chopping and mincing dry foods. 
Bamboo is a natural anti-microbial, so you'll find a gentle wash and wipe does the trick.
What are some of the other features of a Vistal cutting board? 
Our sturdy wooden cutting board is:
Made of natural organic bamboo
Perfectly sized at 17" x 12" 
The look and feel of this bamboo cutting board makes it a perfect wedding or housewarming gift. 
Product size: 17" x 12"
Share
Dimensions

18 x 9" (45.75 x 22.9 cm)
Care information

Wash with a soft cloth by hand. May use oil for added protection and shine.
View full details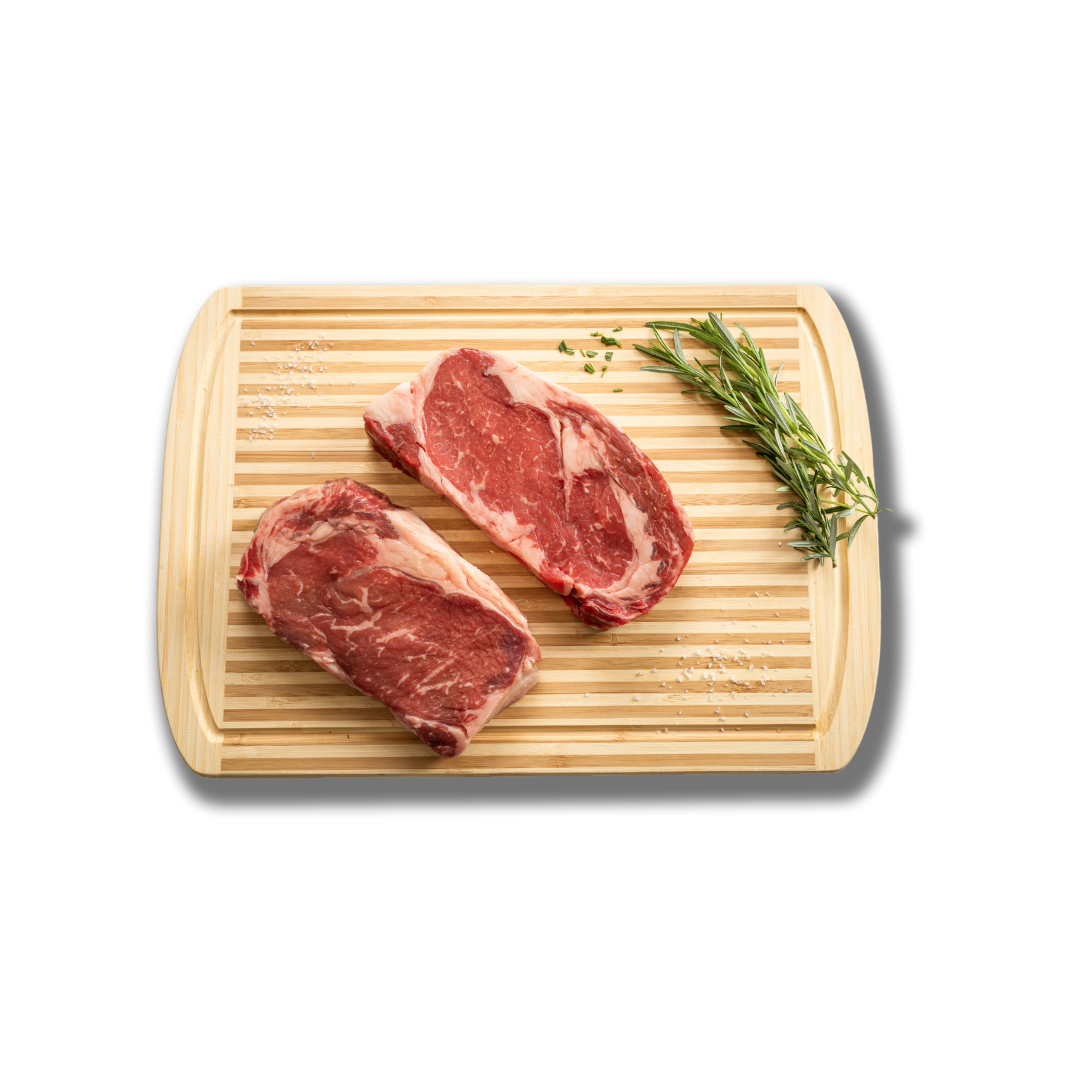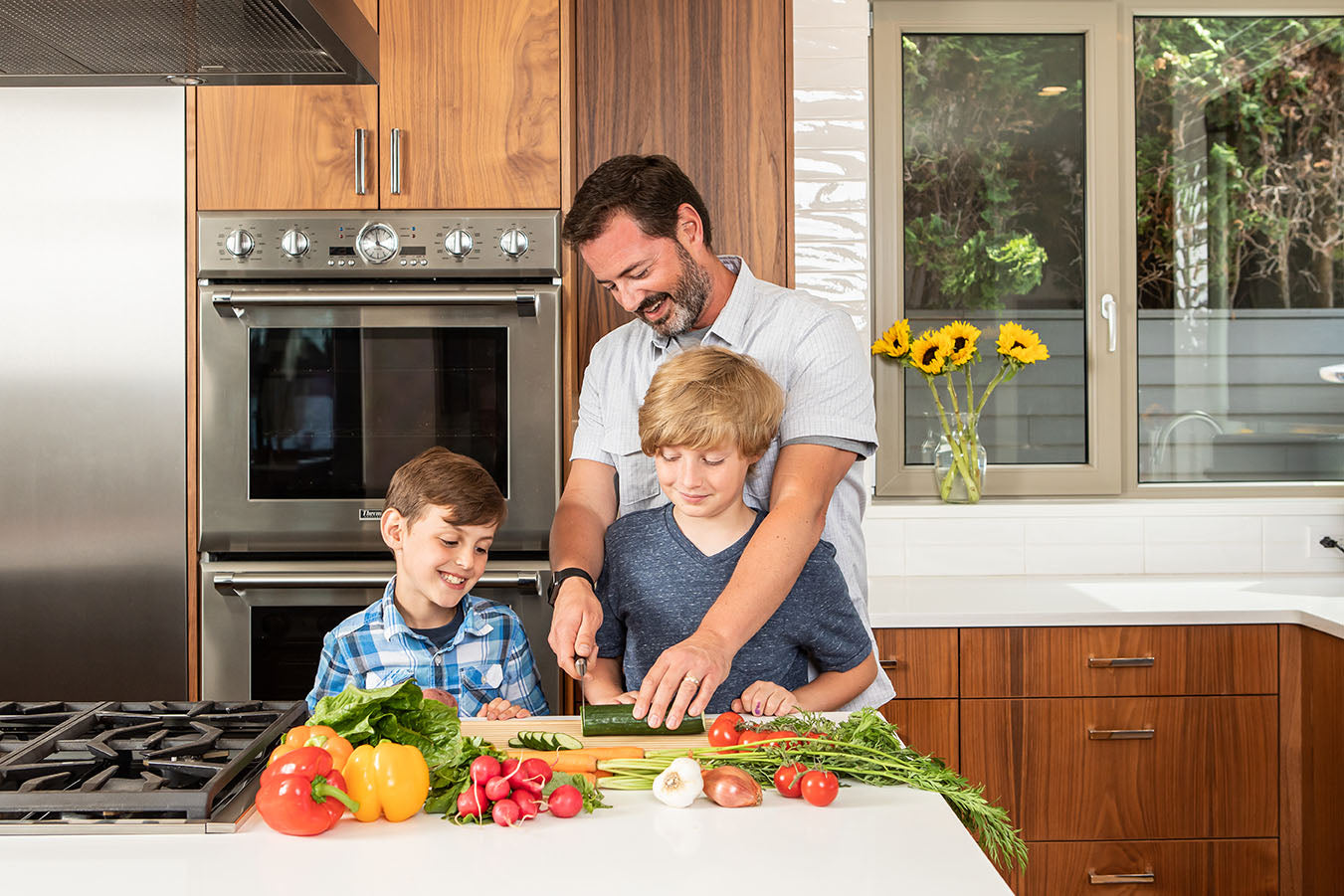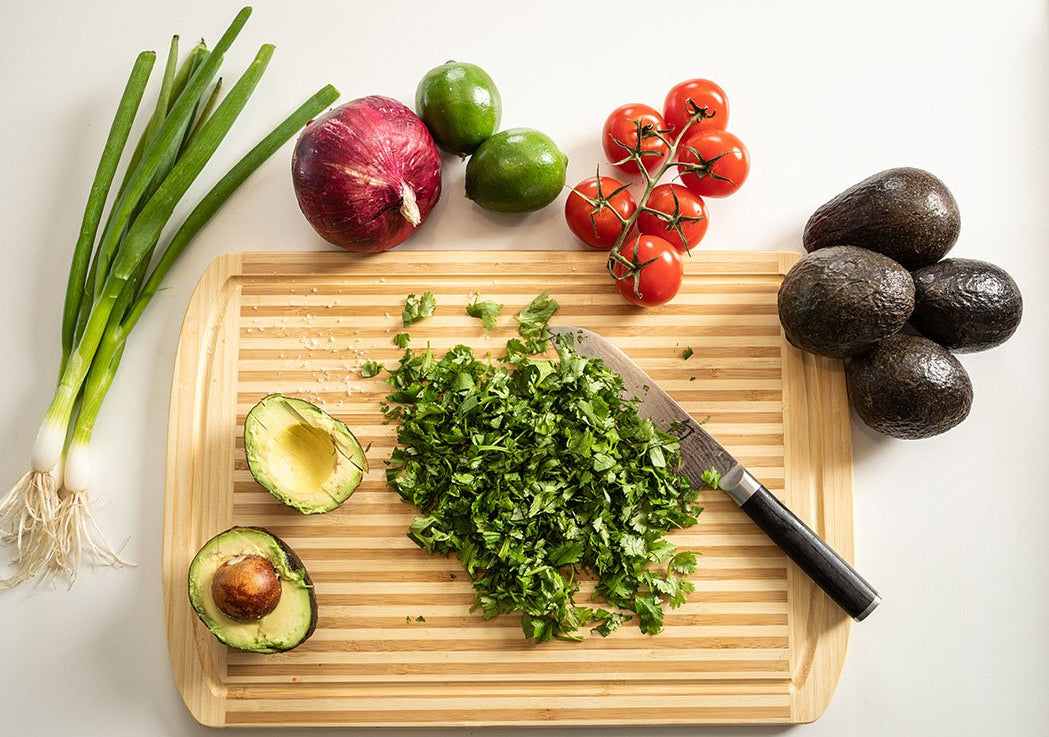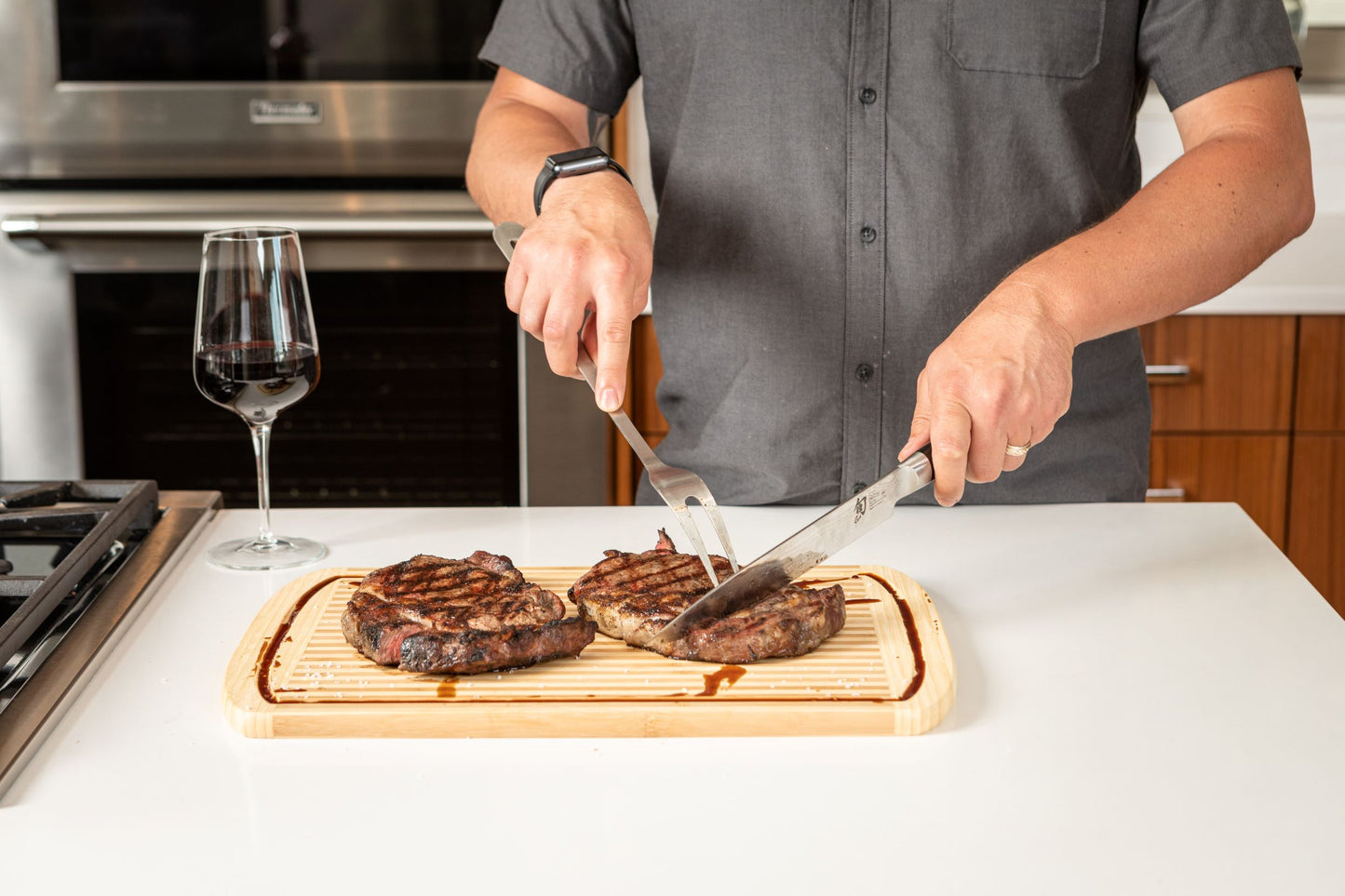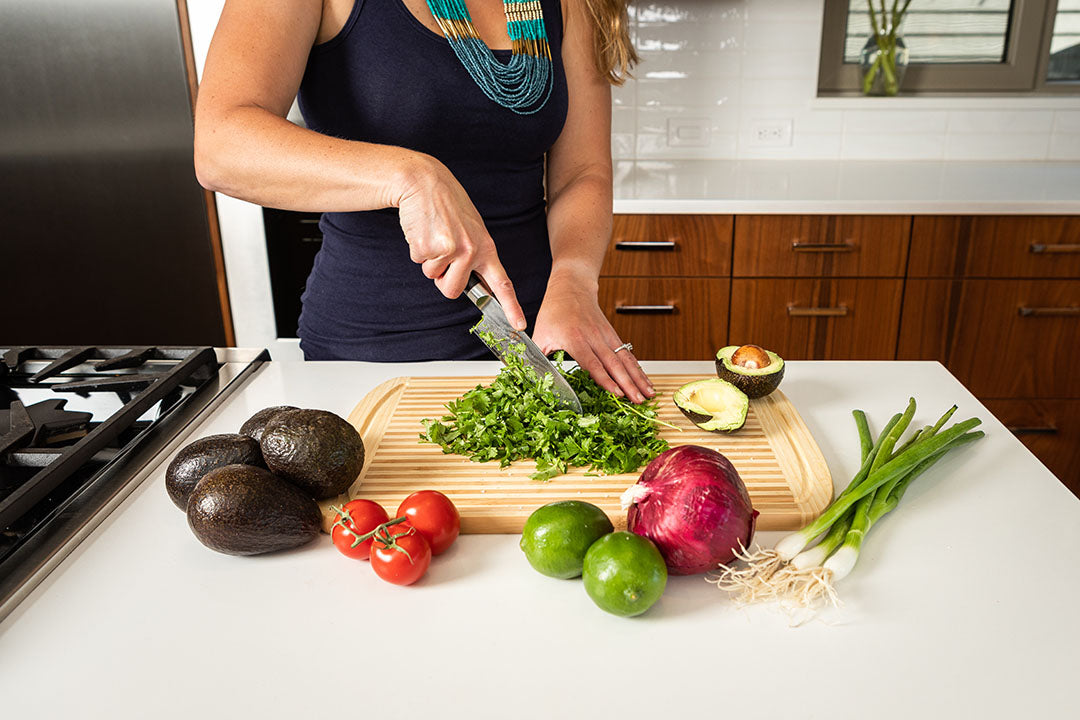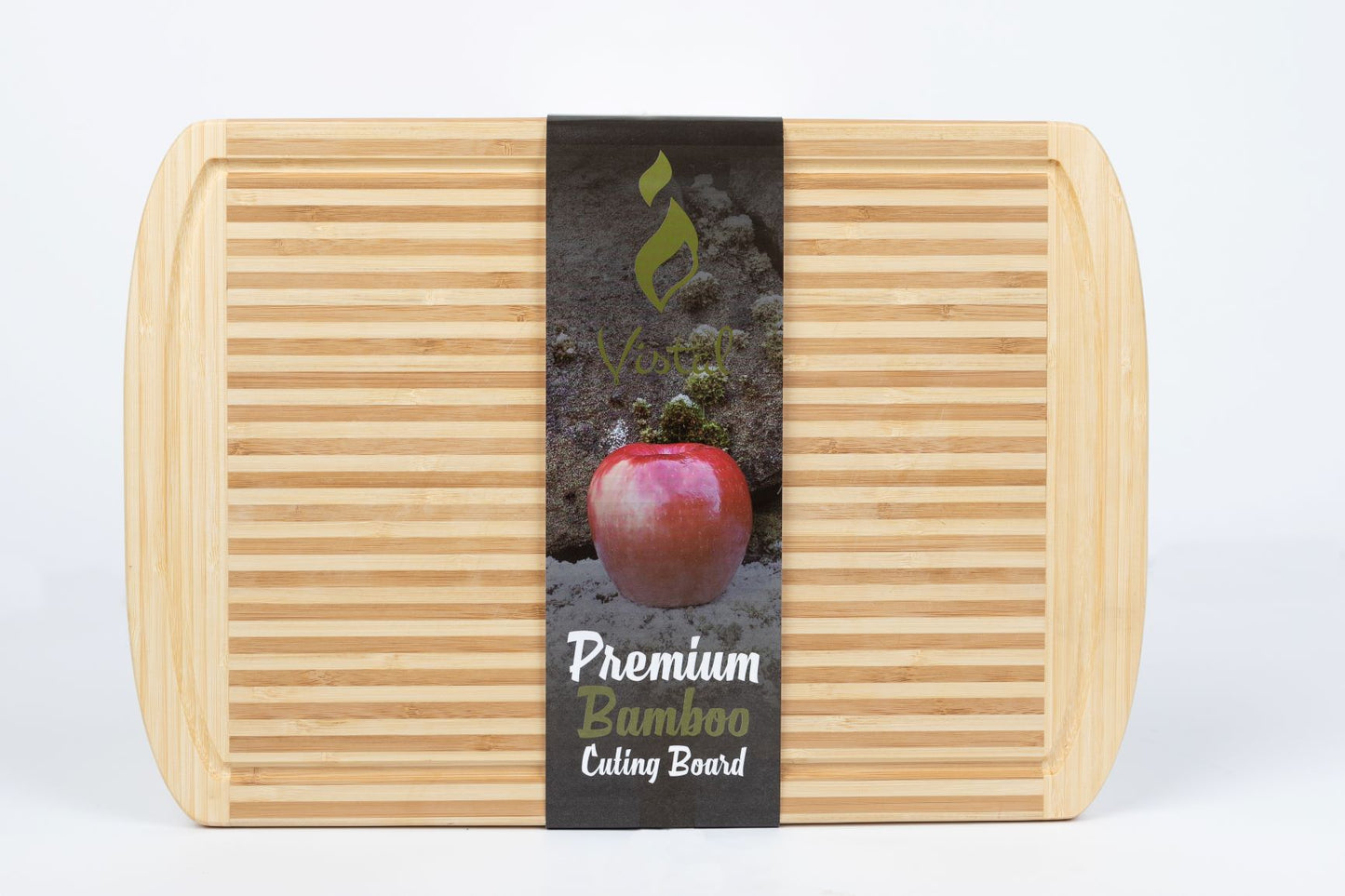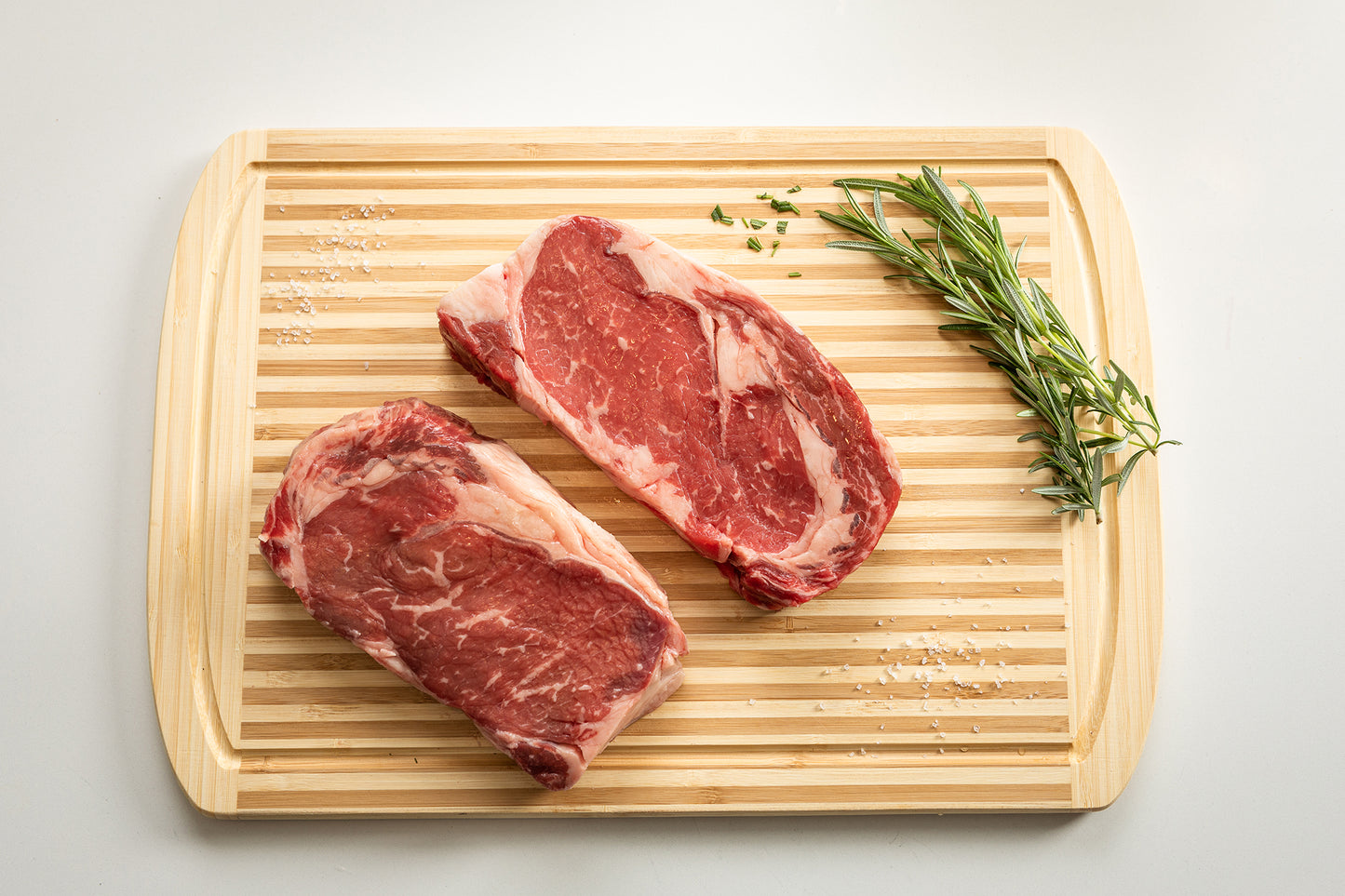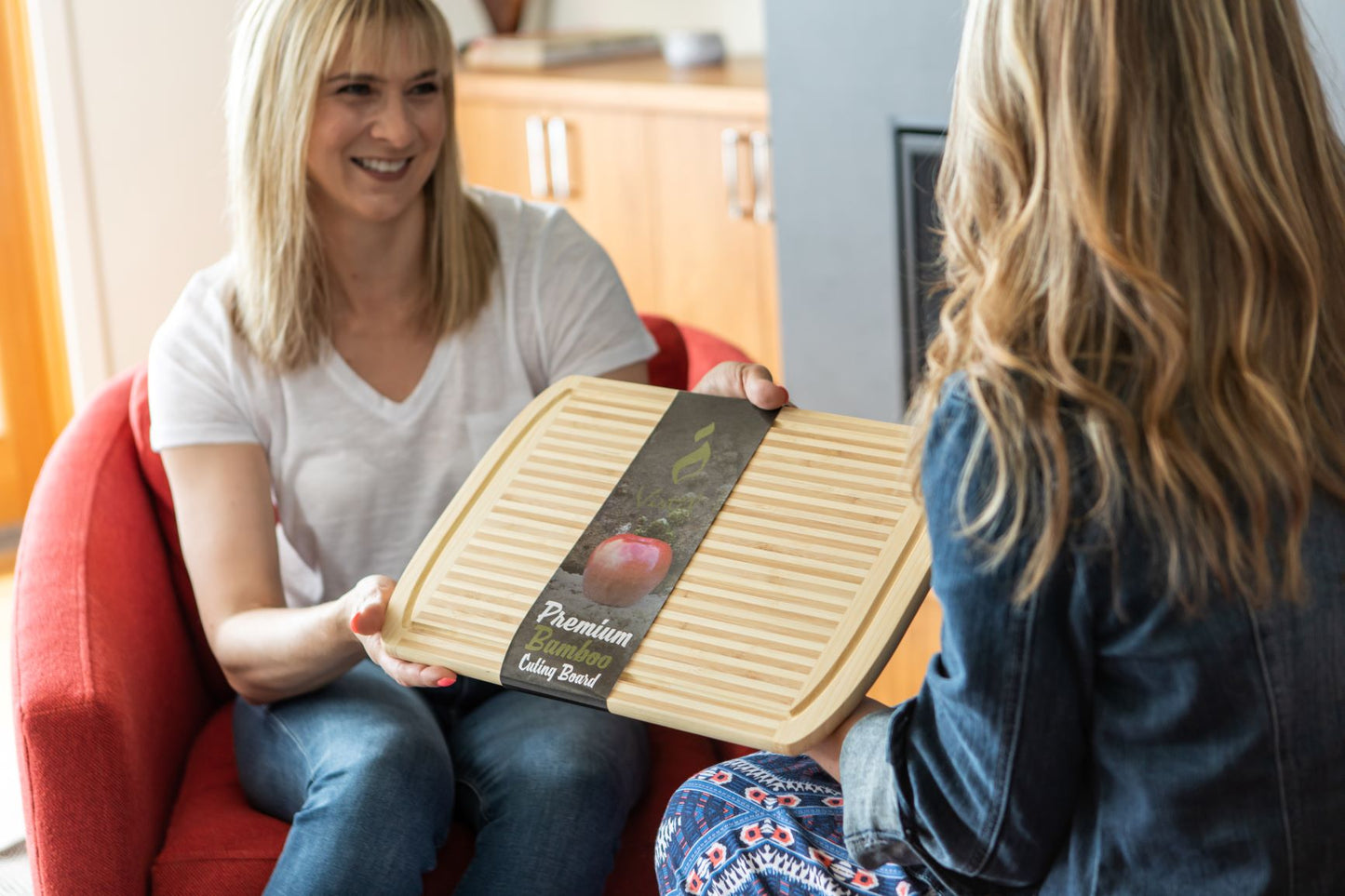 Why we love bamboo
When it comes to environmentally friendly serveware, you can't get much better than bamboo.
Whereas plastic is a byproduct of the hydrocarbon industry, bamboo is sustainable, biodegradable, low maintenance, and naturally anti-microbial.
Learn More