Regular price
$48.99 USD
Sale price
$34.29 USD
Unit price
per
Sale
Sold out
This olive wood and resin charcuterie board truly inspires the imagination. 
Beautiful, functional, and handcrafted all in one, our charcuterie board is a great piece to share with friends and family as you bond over some cheeses or cured meats. 
Each of these charcuterie boards is unique, so yours will look a little different from the photo. 
Constructed from olive and resin, this rectangular board features a cut that showcases the beautiful contrast of the grain as it moves through the design. The food-safe resin will withstand extreme temperatures for serving hot bruschetta. 
Size: 10" x 7" (25.5 x 17.8 cm)
What is Olive Wood? 
Rich in color and high in density, olive wood is bother beautiful and functional. It forms unique grain patterns that give it a distinct, organic feel. 
Here's a cool bit of trivia: Olive wood was originally found in the Mediterranean Basin, where the olive fruit is exceptionally popular and has been cultivated for about 7,000 years. It is due to the popularity of olives that the tree was brought to other parts of the world. 
What is Epoxy Resin? 
Epoxy resin is a composite liquid that hardens to an enamel-like finish. It's versatile, with an ability to mimic stone, gems, and other natural materials. It's also virtually indestructible, making it an ideal choice for charcuterie. 
Share
Care information

Wash with a soft cloth by hand
View full details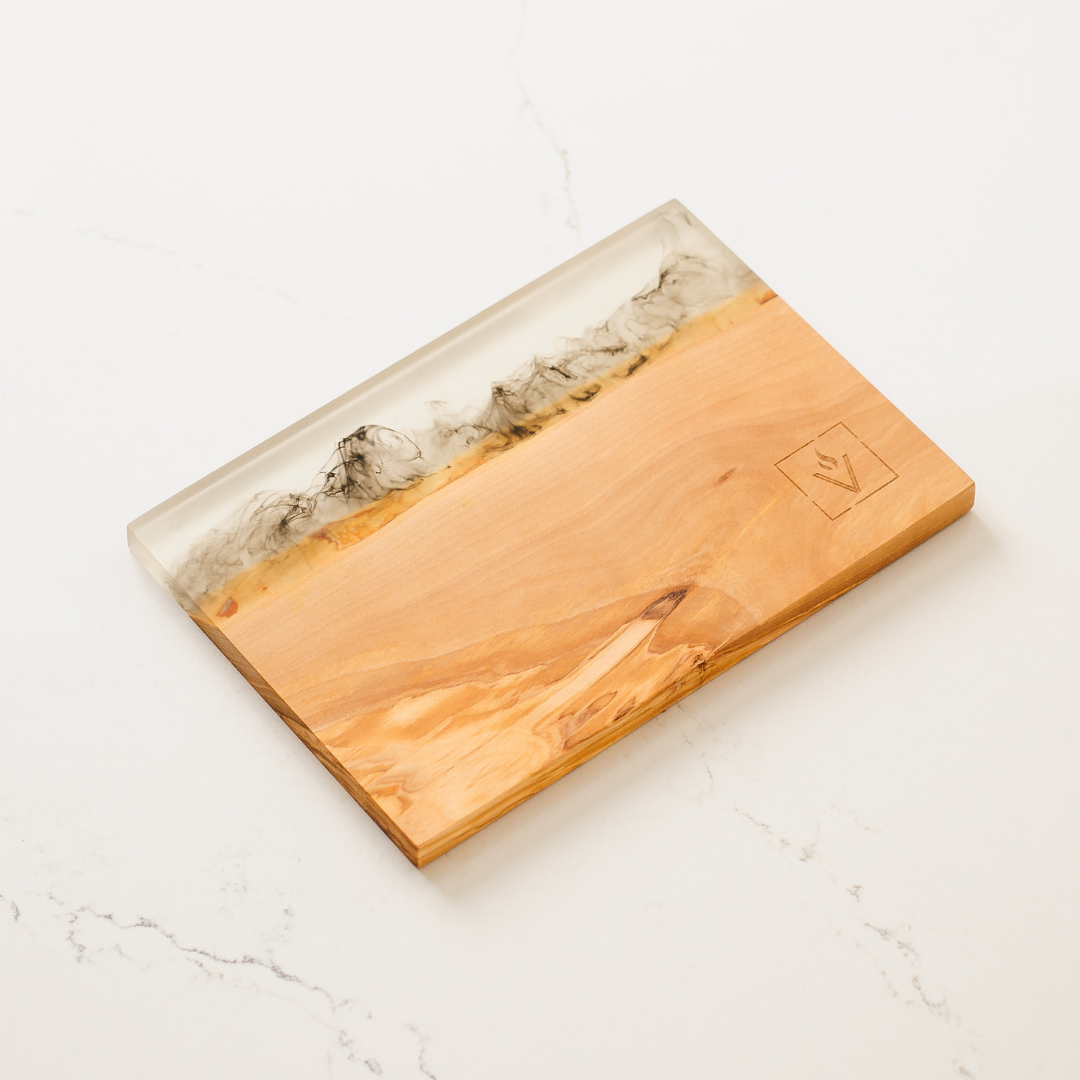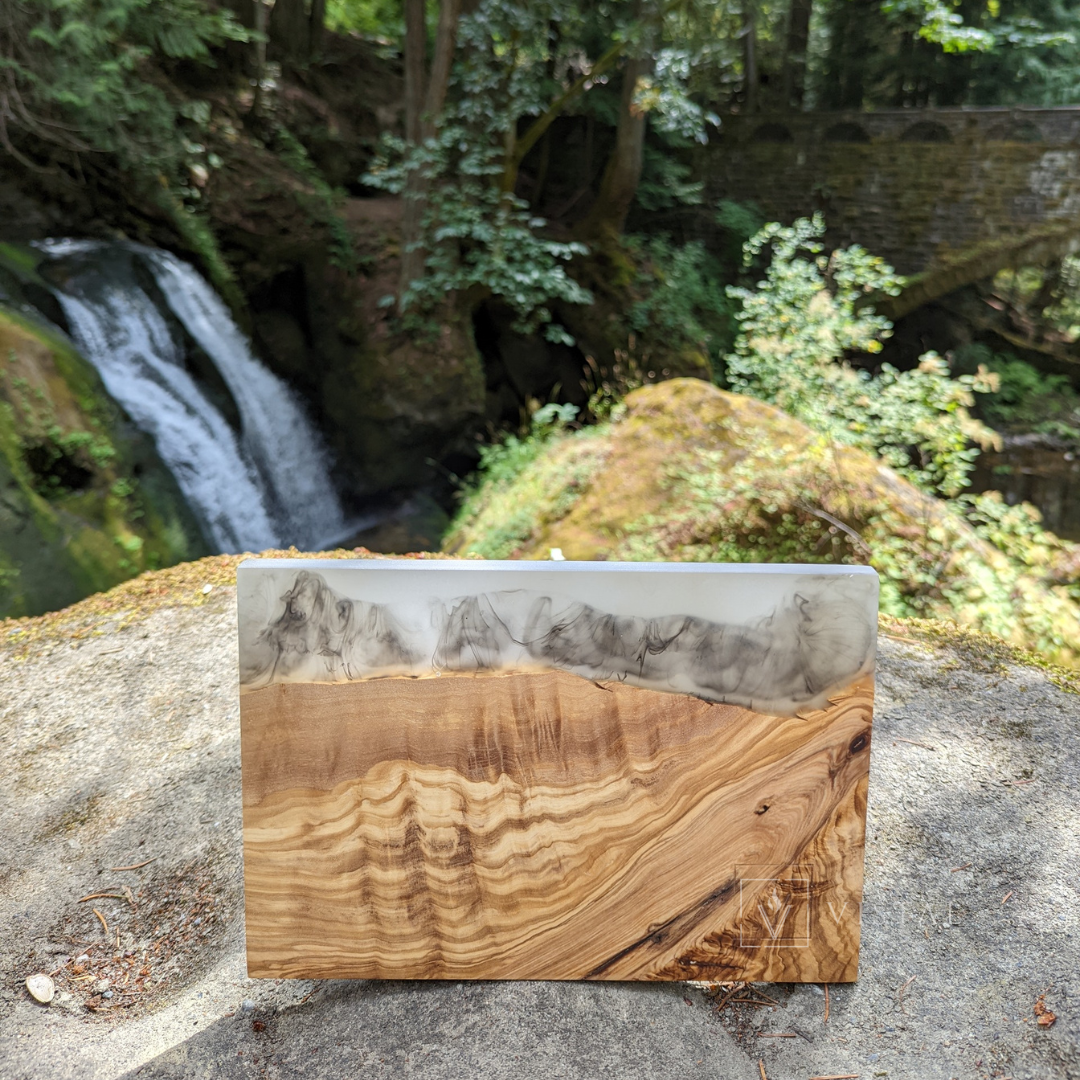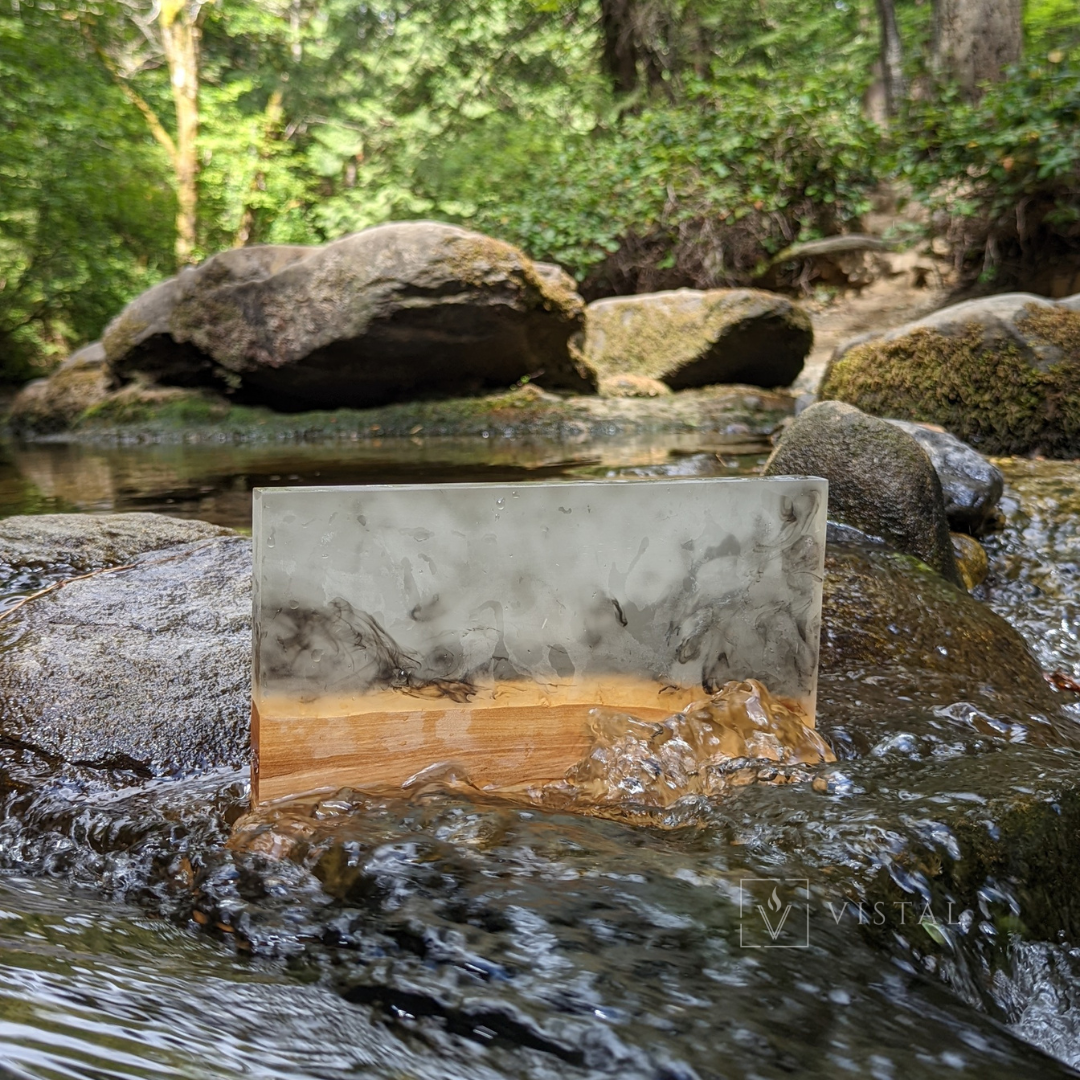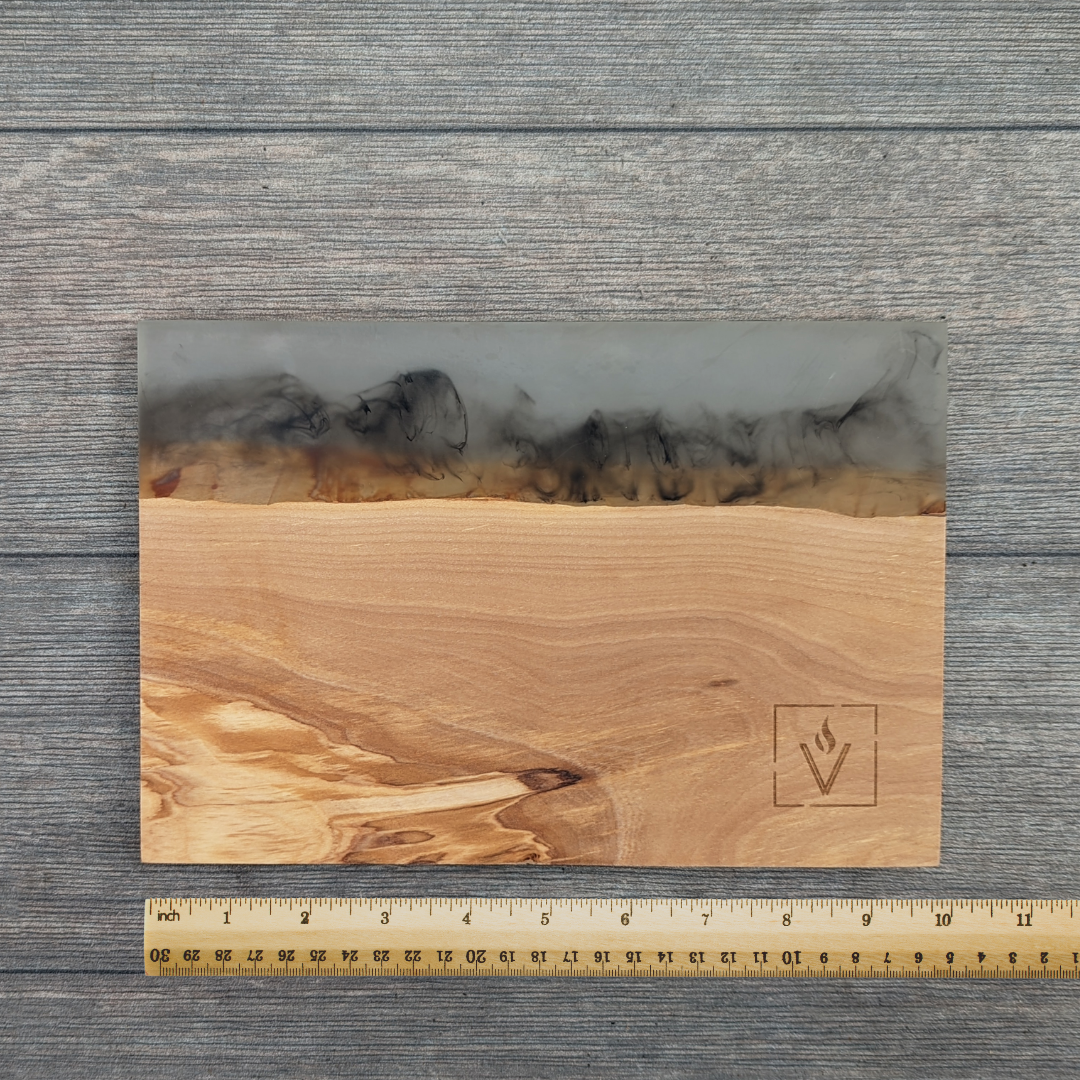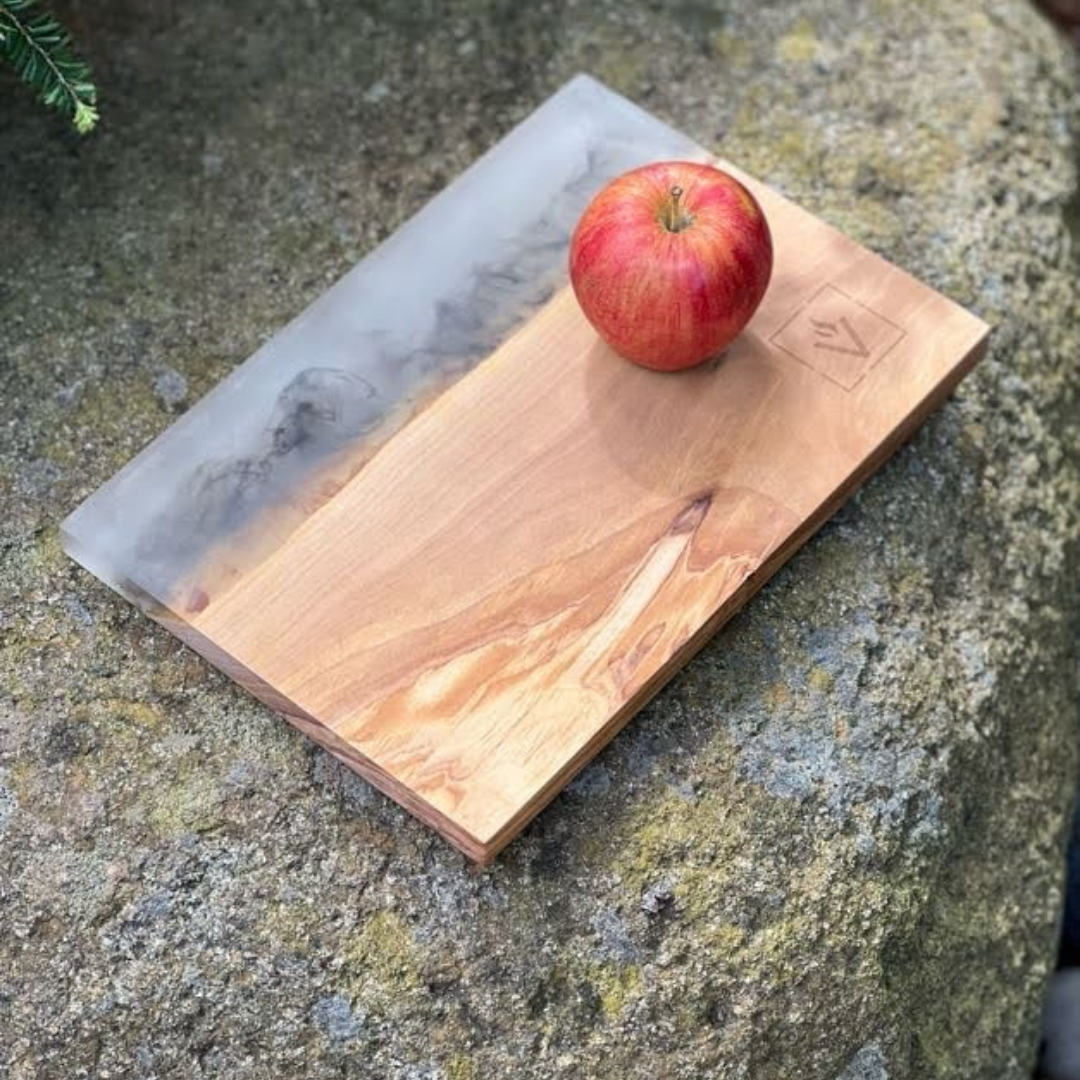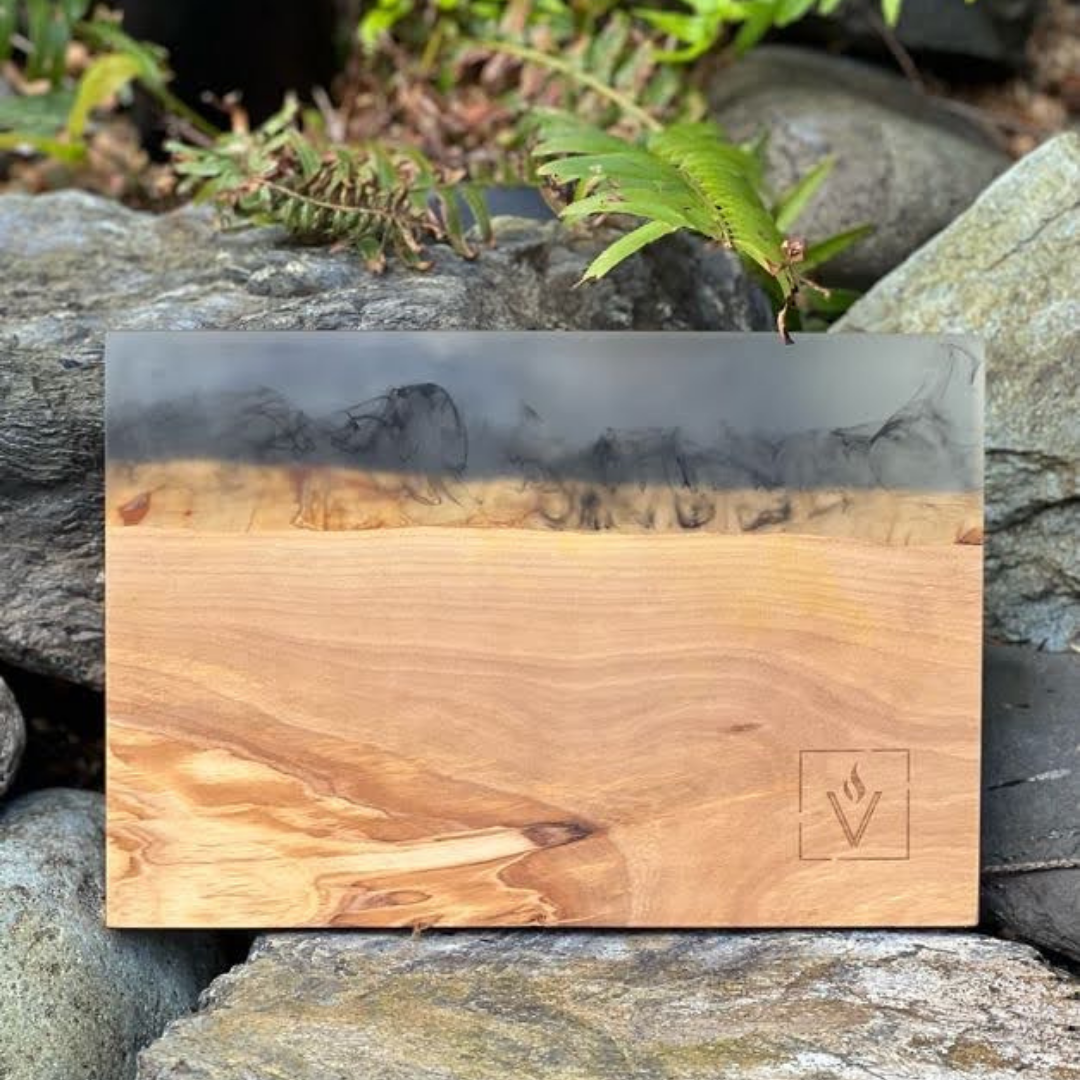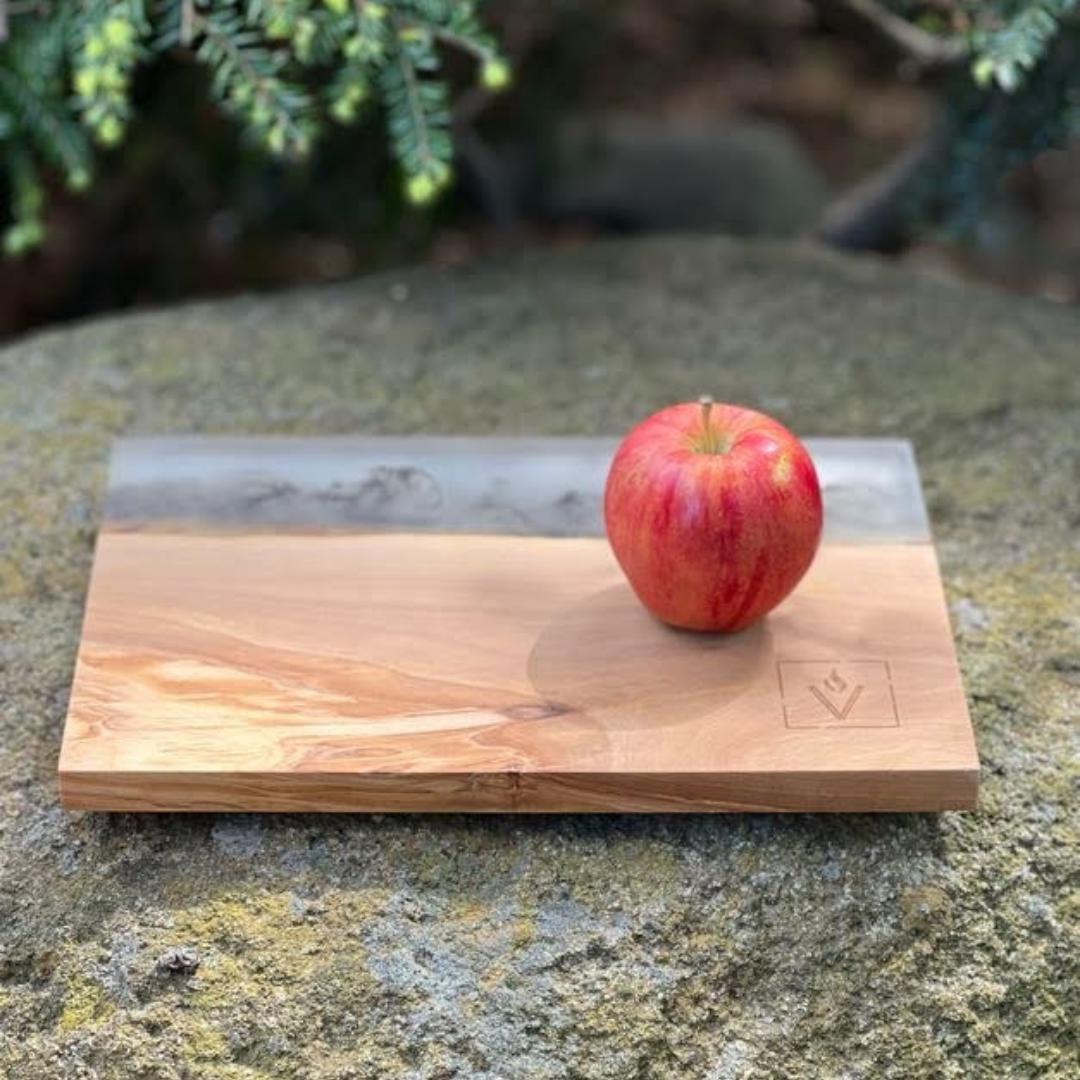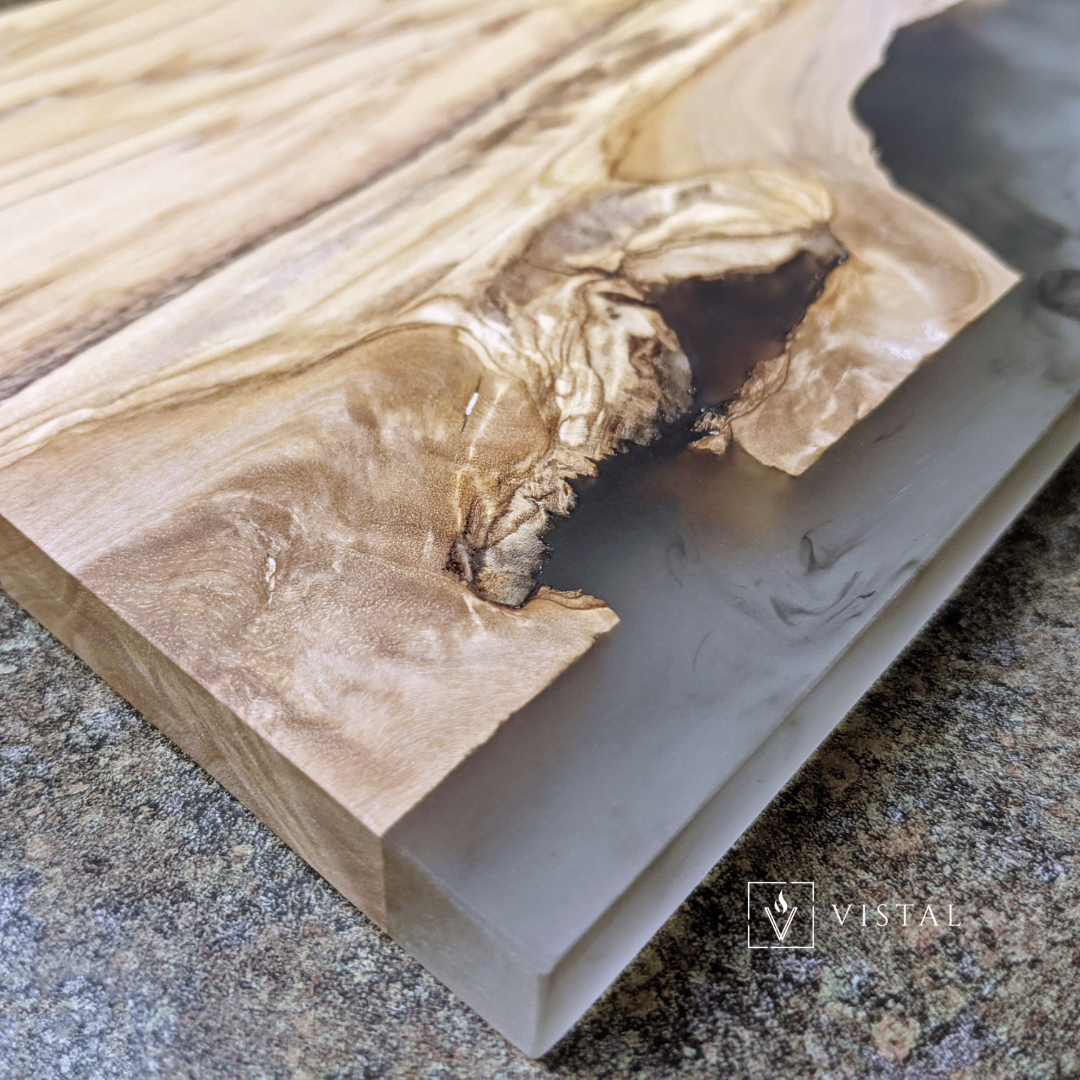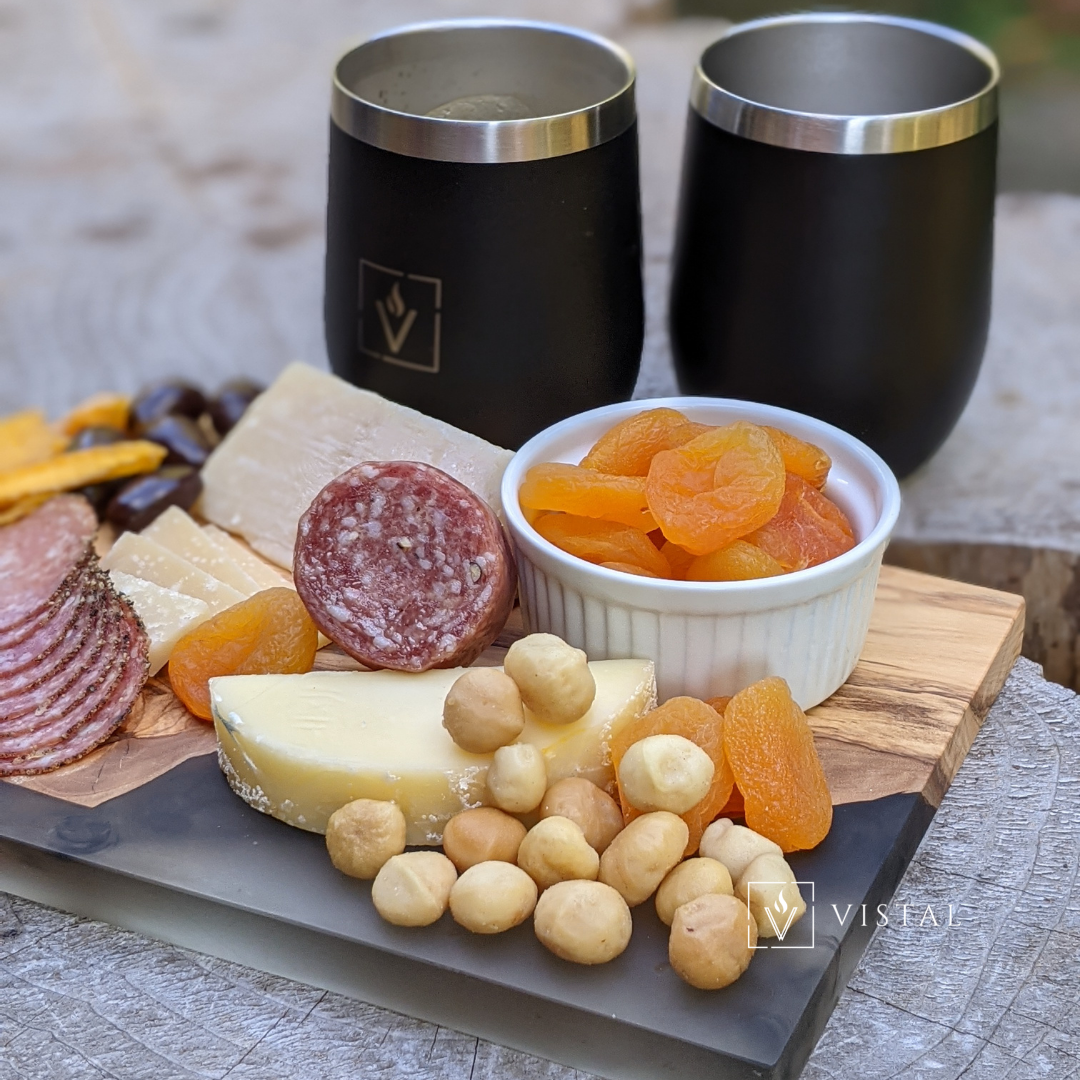 What is Epoxy Resin?
Resin is a natural substance that's been used for thousands of years to make things like furniture, jewelry, and pottery. More recently, artists use epoxy resin to make long-lasting pieces of art and food-safe serveware like charcuterie boards. 
But what exactly is epoxy resin?
Learn More